Sugar Free Buns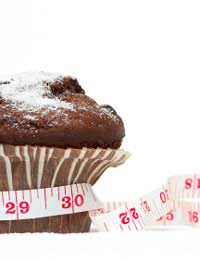 A steaming hot cup of coffee and a warm bun straight from the oven – what could be more delicious? We tend to think of buns as very sugary treats but in fact this is not always the case. If you are trying to reduce your sugar intake it may well be worth checking the labels of store bought buns or asking at your local baker's shop just how much sugar the item contains. Very often the bun itself is not too high in sugar content and by slicing off the sugary top you may find you are within your limits. To be completely sure you are avoiding sugar, however, why not make your own by following one of these recipes? Do remember though that these buns do contain natural sugars.
Cinnamon and Honey Buns
A delicious treat that has a faintly festive flavour. Eat these buns straight from the oven – and don't stint on the butter that you spread on to melt!
Ingredients:
Three tblsp honey
200g (seven oz) plain flour
A pinch of salt
One sachet of dried yeast
One tsp cinnamon
Two large free-range eggs, lightly beaten
One cup of milk
75g (2.5oz) butter
Zest of one lemon
Juice of half a lemon
500ml water
Method:
Start by taking a 12-hole bun or muffin tray and grease well. Take a large bowl and sieve your flour and cinnamon into it. Then stir in your sachet of dried yeast. Beat your eggs in a separate bowl. Then take a small saucepan, put your butter in then add one tbs of your honey as well as your milk, and gently warm until the fully melted and the honey has dissolved into the liquid. Make a well in your dried mixture and add half the warm liquid.
Stir then add your beaten eggs and the remaining warm liquid. Beat it with your wooden spoon for five minutes or so until you have a nice dough that is not too sticky. Divide it into 12, place a ball in each tray hole then cover with a tea towel and place somewhere warm for an hour or so to rise.
Then heat your oven to 220ºC/425F/gas mark 7. Once the right temperature has been reached, pop the buns in for about 15 minutes or until they are golden brown in colour. Remove and cool. In a small saucepan heat the remainder of your honey with the lemon juice and zest. Once the buns are cool gently brush them with the clear liquid.
Apple and Raisin Buns
A delicious autumnal recipe, these buns make the perfect tea-time snack. Try them with a little sugar-free black currant or blackberry jam – or even as a dessert with sugar free custard.
Ingredients:
200g (seven oz) plain white flour
One 7g sachet easy-blend dried yeast
Two tblsp granulated sweetener (or look at manufacturer's instructions for quantity)
Two tblsp sugar free apricot jam
One large egg
One cup of milk
100g (3.5oz) butter
100g (3.5oz) raisins
Three sweet eating apples
Half a tsp nutmeg
Method:
Grease a large flat baking tray. Take a good-sized bowl and into it sieve your flour and nutmeg. Then stir in your dried yeast and granulated sweetener. Melt your butter in a small saucepan. In a small bowl beat your egg and milk together. Make a well in the centre of your dried ingredients. Pour in your egg, then your butter and milk and stir well. Until you have a nice dough. Turn the dough out on to a floured surface and knead for five minutes. Put it back in the bowl, cover with a tea towel and leave to rise for about an hour. Once risen, place it back on to a floured surface and roll out into a rectangle that is about an inch thick. Spread the top with your apricot jam.
Then peel and core your apples and grate. Sprinkle the grated fruit and raisins evenly over the jam. Then carefully roll up your dough. Once you have a sausage, slice into even pieces, place each piece on to your greased tray and cover with your tea towel again. Leave the pieces to rise for another hour. Meanwhile, preheat your oven to 220ºC/425F/gas mark 7. Once the buns have risen, pop the tray into the oven for about 15 minutes or until the buns look ready to eat. Remove from the heat, allow to cool, then tuck in!
You might also like...